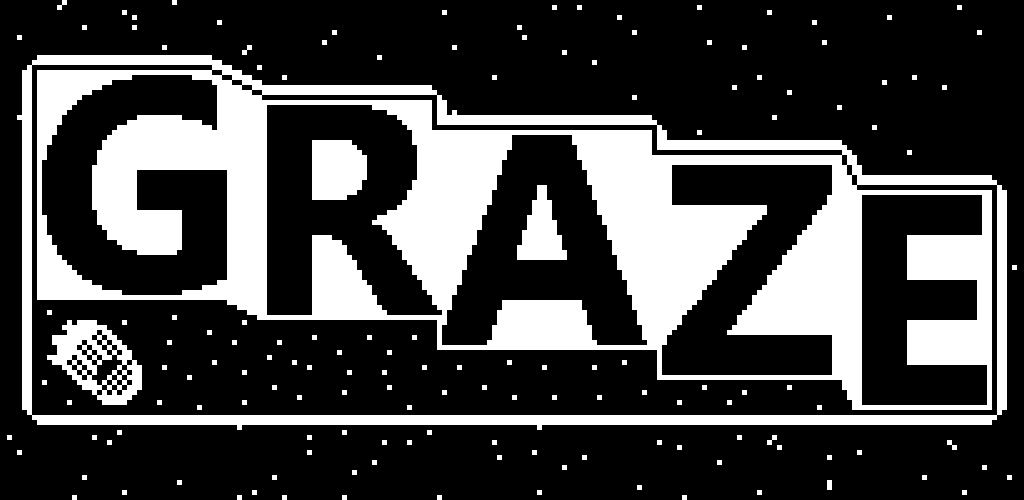 Graze
A downloadable game for Windows, macOS, and Android
Survival
Start your space adventure now trying to last as long as possible dodging all meteors that come hurling at you! Using your mouse or keyboard to maneuver your way around an asteroid field. Go out and challenge your friends to see who can achieve the highest score possible.

Grazing around meteors will help boost the meter. Once the meter is full you will have access to a shield that will protect you from the oncoming meteors. If the shield is broken you can push further and try to increase the meter once again for another shield.
Can you survive the meteors?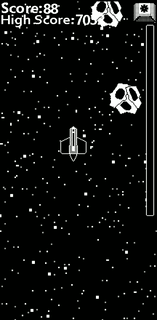 Controls
Drag your mouse around to move the ship.
WASD and arrow keys are supported to move the ship as well.
Click the screen or press space to restart the game.
Press escape at anytime to enter the options menu.
Credits
Programmed by: Adam Kollgaard
Art by: Brian Kollgaard
Music by: Travis Hahn
Developed under: AblaTroops
Download
All versions run off of the Java Runtime Environment(JRE). Which can be downloaded here: Download Java. Make sure you have the most up to date versions of Java before playing. At the time of writing the most recent version is JDK 14. Once java is installed click on the application to play!
Note: It is possible the game could work on Linux, but due to not having access to linux it is not possible for us to know if it works. Please try if you have Linux.
(WARNING READ THIS IF YOU USE WINDOWS BEFORE PLAYING)
You may get a pop-up saying "windows protected your PC" if that happens just click on more info and then Run anyway. The reason this happens is because we did not buy a cryptographic certificate which we would need to get the app verified by modern windows. We are just developers who make games for fun so we do not have a real reason to get one. We are sorry if you receive the windows message but we hope you will look past it and enjoy our game anyway :).
Download
Click download now to get access to the following files: